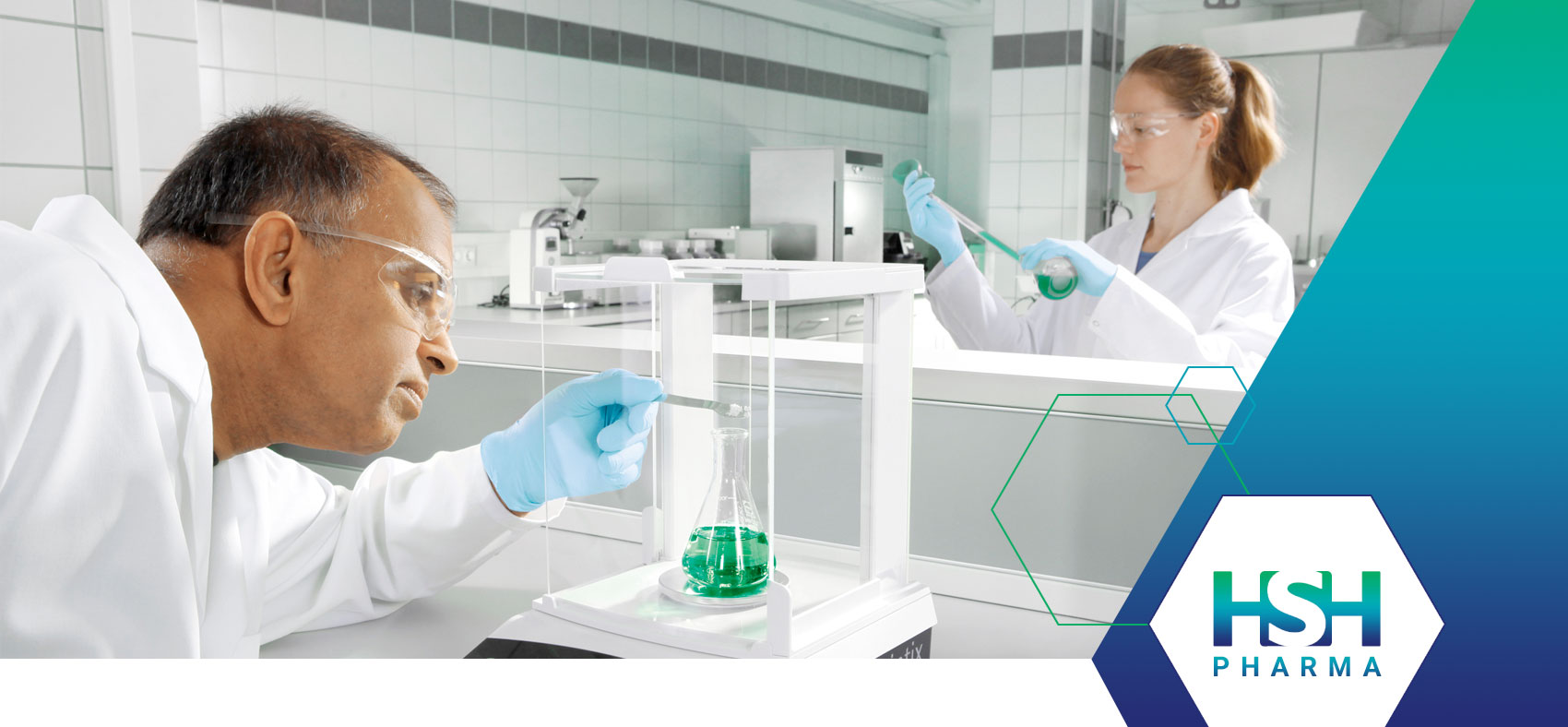 Our complete staff at HSH – PHARMA puts great emphasis on quality and safety. In order to guarantee a consistent high standard of all products and services, many of our measures regarding quality assurance go well beyond legal requirements.
Our quality management system has already been certified in 2005. Following said certification, an environmental management system has been established in 2006 so that we also meet the respective requirements for environmental protection and occupational safety according to DIN EN ISO 9001. Another part of our quality assurance policy are regular checks of incoming and outgoing goods in our lab as well as during the production process.
The additional pledge of the Responsible Care Initiative and the voluntary ESAD II assessment indicate what an important role the sectors quality, safety, environmental protection as well as occupational safety and health protection play in our company's philosophy. The successful advancement of our company is based on continuous improvement in all sectors and the consistent realization of the aforementioned quality management systems.